Meet the SDCED Co-Principal Investigators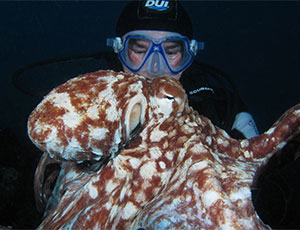 Michael A. Lang, D.Phil. is a marine biologist, environmental physiologist, author, and international lecturer with experience as a scientific, recreational and commercial diver trainer. Dr. Lang is Vice President of OxyHeal Health Group®, UCSD Emergency Medicine Adjunct Faculty, Senior Research Fellow at The Ocean Foundation, director for nonprofit organizations, including the American Academy of Underwater Sciences and Divers Alert Network, served on Undersea and Hyperbaric Medical Society committees, and as expert consultant to the National Science Foundation, U.S. Coast Guard, U.S. Geological Survey, The Nature Conservancy, and Conservation International. Former Marine Collector/Curator at San Diego State University, Director of the Smithsonian Marine Science Network, Smithsonian Scientific Diving Officer, and National Science Foundation Polar Diving Safety Officer, Lang holds a B.Sc. in Marine Biology from San Diego State University, and a D.Phil. in Environmental Physiology from the Norwegian University of Science and Technology in Trondheim. He is fluent in five languages, has published over 50 scientific papers and popular articles and presented over 300 seminars/papers on current marine science and diving topics. Lang is the chair and chief editor of 22 international, interdisciplinary symposia and workshop proceedings. His research concerns marine science with special reference to the development and use of new technologies for working safely under water in extreme and remote environments. Dr. Lang's Smithsonian book (Oct. 2013) is "Research and Discoveries: The Revolution of Science through Scuba." Honors include DAN/Rolex Diver of the Year, U.S. Antarctica Service Medal, NAUI Outstanding Instructor Award, Smithsonian Special Act Award, UHMS Craig Hoffmann Diving Award, AAUS Conrad Limbaugh Scientific Diving Leadership Award, DEMA Reaching Out Award, induction into Diving Hall of Fame, and the AUAS NOGI Award for Science.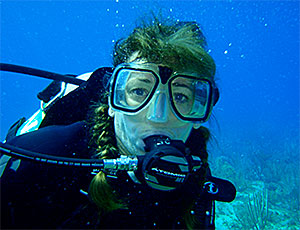 Karen B. Van Hoesen, M.D. is one of the leading authorities on diving medicine and physiology. Dr. Van Hoesen is a Clinical Professor of Emergency Medicine at UC San Diego and is board certified in both Emergency Medicine and Undersea and Hyperbaric Medicine. She received her BS degree in Zoology from UC Davis and her MD degree from Duke University Medical School in 1988. She has been on faculty at UCSD in the Department of Emergency Medicine and Division of Hyperbaric Medicine for 21 years. She has been the Director of the Undersea and Hyperbaric Medicine Fellowship at UCSD since 1998 - one of the first fellowships in diving medicine to train physicians how to recognize and treat diving injuries and fitness to dive exams. She is Director of the UCSD Diving Medicine Clinic working to improve diver health and fitness and keeping divers safe. Since 2000, Dr. Van Hoesen has been a member of the Scripps Institution of Oceanography Diving Control Board. She has served on the board of director of the Divers Alert Network (DAN) and is currently an emergency on-call physician for DAN. She has served on Undersea and Hyperbaric Medical Society committees and held leadership positions at the local and national level. Dr. Van Hoesen has over 30 original research papers, book chapters, and abstracts listed on her CV, and over 100 invitations as a requested speaker on diving medicine, physiology and diving safety to divers, instructors, scientific diving officers and physicians. She has been a NAUI diving instructor since 1983 and has dove on all 7 continents. Honors include the 2014 DAN/Rolex Diver of the Year Award, 1988 Our World Underwater Scholarship Recipient, and inaugural member of the Women Divers Hall of Fame.