Wilderness Medicine Fellowship Educational Locations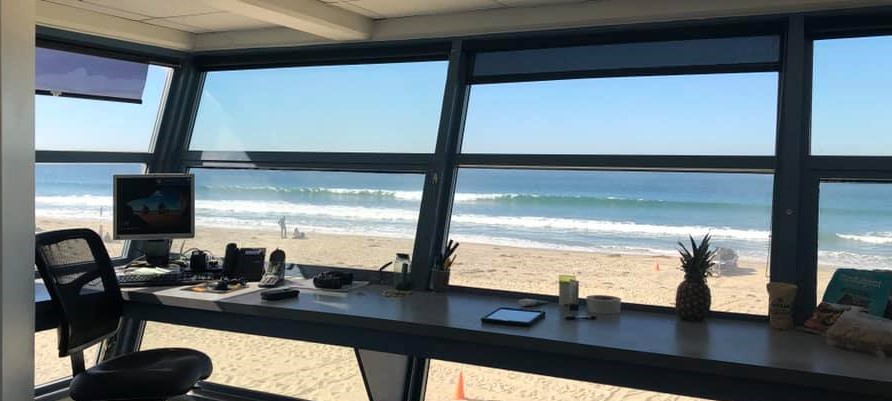 The wilderness medicine fellow spends much of their time in the outdoor setting learning and teaching. Monthly journal clubs typically include Stand Up Paddleboarding, kayaking or swimming in La Jolla Cove, hiking or eating at a local dining venue. Medical student and resident teaching occurs at the Medical Education and Telemedicine building, SIM center, and at various outdoor locations during the medical student courses. A highlight of the fourth year medical student clerkship is a week backpacking in Joshua Tree or San Jacinto.
Fellows will be provided with an ongoing clinical emergency medicine experience throughout their year of training. Clinical sites include the UCSD Hillcrest and La Jolla hospitals, El Centro Regional Medical Center and two UCSD Urgent Cares.
UCSD Hillcrest Medical Center
The Hillcrest ED is the only licensed "Comprehensive" ED in San Diego, Imperial, or Riverside counties. It represents the primary training site for the UCSD School of Medicine, and is one of only four Comprehensive Care Facilities in California. The Hospital has 390 beds and over 50,000 visits last year. The ED has 36 beds including three critical care beds and one resuscitation bay. It has its own dedicated X-ray unit and 360-slice CT scanner, and MRI is located contiguous to the ED. It is a designated County Base Station for oversight of prehospital Emergency Medical Services, acute cardiac STEMI receiving center, and comprehensive stroke care center. In addition, the UCSD Hillcrest Medical Center is a Level 1 trauma center and the only Regional Burn Center for San Diego and Imperial counties. The Hillcrest Medical Center also has a busy Hyperbarics Division housed within the Department of Emergency Medicine and is the home of the Diver's Alert Network (DAN). The DEM Ultrasound and Toxicology divisions are also both primarily located at this site. The ED is staffed by single or double faculty coverage throughout the day, as well as multiple EM residents, as well as rotating housestaff from Internal Medicine, Plastics Surgery, ENT, Urology, Orthopedics, Psychiatry, and Family Medicine.​
UCSD La Jolla
UCSD Jacobs Medical Center (JMC) includes the original Thornton Hospital (now Thornton Pavilion) which opened in 1993, and JMC, which opened in 2016: a state-of-the-art, 245-bed, 10-story inpatient facility and innovative advanced medical center with areas focused on advanced surgery, cancer care, and women and infant care. The La Jolla site includes the Sulpizio Cardiovascular Center, the region's first academic-based facility combining all heart and vascular-related services, as well as the NIH-designated Moore's Comprehensive Cancer Center, the only such nationally recognized facility in San Diego and Imperial Counties. The UCSD La Jolla ED has 32 beds including 4 critical care beds, and has more than 30,000 patient visits per year, with notably high acuity due to its location at the JMC quaternary care center, NIH Cancer center and Cardiovascular center. The ED is staffed by single or double attending faculty coverage along with one senior EM resident during the day and evening hours. In 2018, the ED expanded, incorporating the Gary and Mary West Senior Emergency Department, an advanced Geriatric acute care unit – the first of its kind in California.
El Centro Regional Medical Center (ECRMC)
El Centro Regional Medical Center (ECRMC) is a 120 bed hospital that serves a rural population along the US-Mexico border, serving the El Centro community of 100,000 residents, as well as drawing on patients from Mexicali, a nearby cross border town of 2 million residents. It is located about 90 minutes east of UCSD Hillcrest Medical Center just off the I-8 freeway.  As part of the affiliation agreement for the hospital, UC San Diego Health manages the ED, with over 50,000 visits a year (one of the busiest patient/bed ratios in Southern California), and growing at a rate of about 6% a year. ECRMC is staffed by UCSD faculty and EM residents rotate at this rural site (without many on-call specialists), throughout their residency training. 
Learn more about each site: