Wilderness Medicine Fellowship

"The tendency nowadays to wander in the wilderness is delightful to see. Thousands of tired, nerve-shaken, over-civilized people are beginning to find out that going to the mountains is going home; that wilderness is a necessity. Awakening from the stupefying effects of the vice of over-industry and deadly apathy of luxury, they are trying as best they can to mix and enrich their own little ongoings with those of Nature, and to get rid of rust and disease."
- John Muir
Overview
Practicing effective emergency medicine outside the convenience of a modern hospital can prove challenging. Wilderness Medicine is a growing field that is increasingly recognized within emergency medicine, as well as by professionals and enthusiasts in outdoor recreation, humanitarian and disaster relief, military medicine, scientific research, and exploration. In the United States emergency departments are well-equipped with the core resources (facilities, equipment, staffing, consultants) needed to diagnose, treat and stabilize patients until a higher level of care is available. It is incumbent to have physicians trained to meet the unique challenges and emergencies that arise in diverse environmental conditions far from definitive medical care. There are currently less than 20 Wilderness Medicine Fellowships in the United States.
The UC San Diego Wilderness Medicine Fellowship is a unique and comprehensive fellowship program which aims to provide clinicians with the critical thinking, applied hands-on training experience and improvisation skills necessary to deliver high-quality care in the world's most austere environments with varying resources and limited access to health care.
Why UCSD EM is a Leader in Wilderness Medicine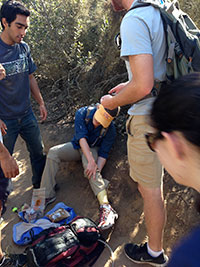 The UCSD Wilderness Medicine Fellowship is the premier fellowship program for emergency physicians to train in this dynamic multidisciplinary specialty. San Diego offers a complete array of environmental exposures, including the ocean, desert, rivers, mountains, and international boarder. UCSD has strong ties to disaster relief, aerospace medicine, military medicine, travel medicine and tropical medicine. Fellows at UCSD will gain experience to become educators and leaders in wilderness medicine. Within the UCSD Department of Emergency Medicine, existing fellowship programs can provide unique opportunities for exposure to and participation in areas of wilderness and austere medicine::
Undersea and Diving Medicine Fellowship - offer unique experiences to train in diving and hyperbaric medicine with the Clinical Hyperbaric Medicine Service, San Diego Center of Excellence in Diving and Diving Medicine Clinic.
Toxicology Fellowship - Clinical Toxicology Service, association with California Poison Control System, Collaboration with Zoological Society of San Diego to manage venomous animals and antivenoms.
EMS and Disaster Fellowship - National Park Service, DMAT CA-4 disaster relief teams, aeromedicine program. 
Ultrasound Fellowship - ongoing joint research with the ultrasound division, opportunities for additional training in portable ultrasound.
Other unique experiences specific to UCSD:
San Diego Mountain Rescue Team (SDMRT) - participation in classroom and field trainings
Yanamono Clinic, Amazon basin, Peru
Flying Samaritans international work in Baja, Mexico
San Diego Center of Excellence in Diving
Telemedicine - Baja California
UCSD Simulation Center
Northstar Ski Patrol and Northstar Medical Clinic
Jackson Hole Avalanche Mitigation and Ski Patrol
Divers Alert Network
FAA Flight Physiological Training and FAA Post-Crash Survival Training
Joint Southern California WM Journal Clubs with UC Irvine and fellowship alumni
University of California White Mountain Research Center
UC San Diego Global Health Initiative
Collaboration with Naval Medical Center Balboa DEM wilderness medicine lecture series
Outstanding UCSD DEM faculty already considered experts in all aspects of wilderness medicine
Program Leadership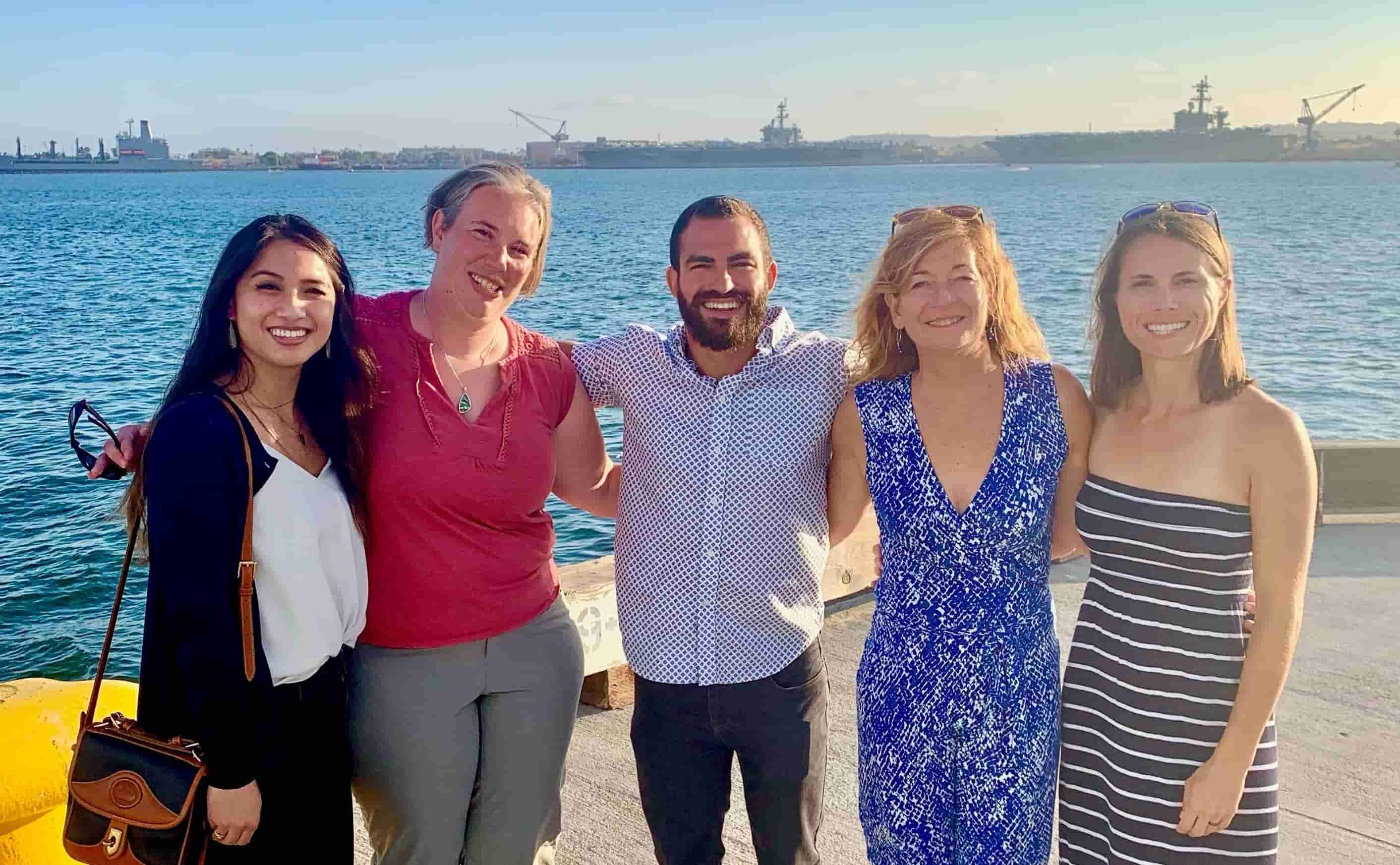 Related Links
Medical Student Clerkship in Wilderness Medicine